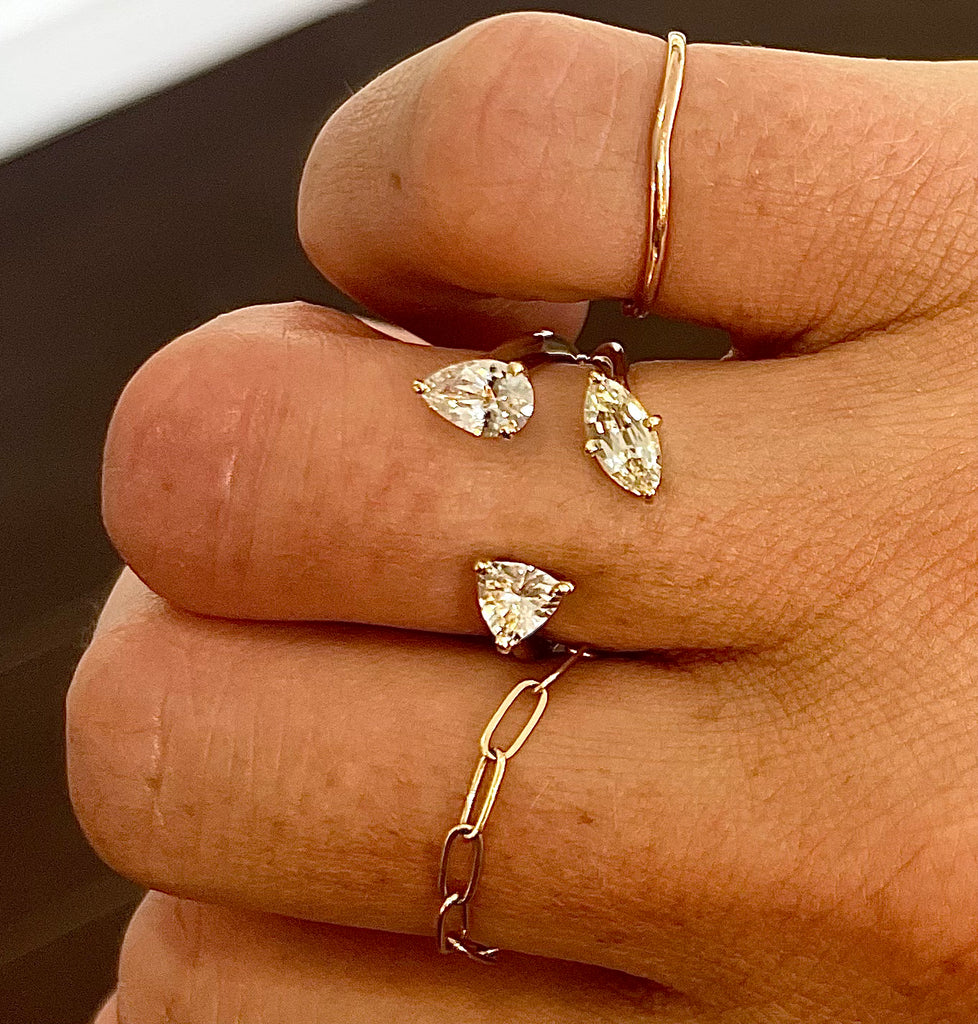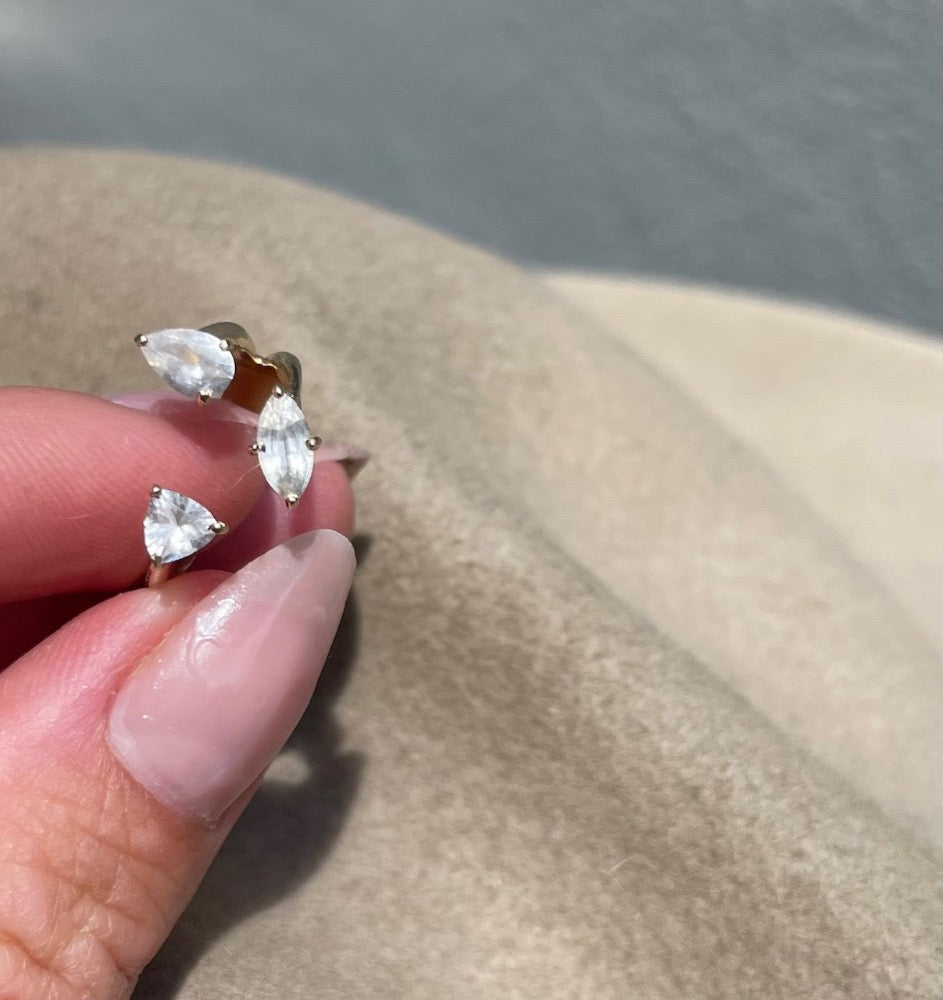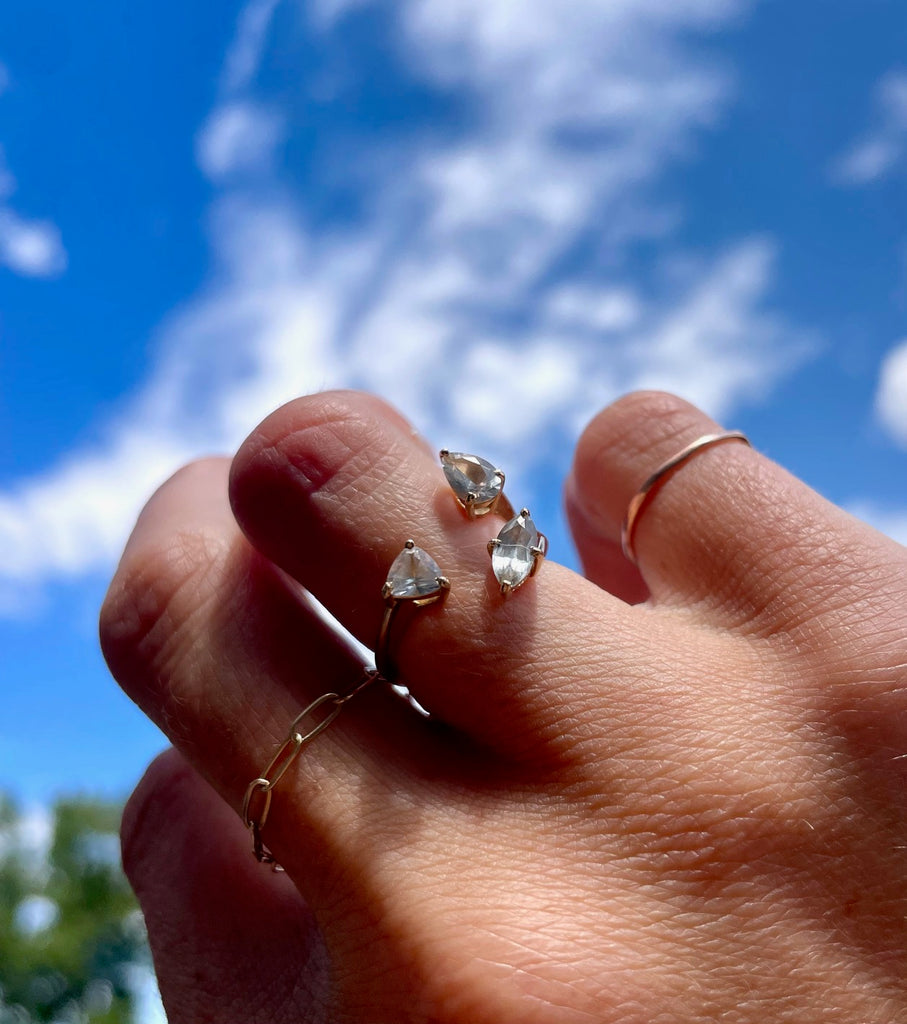 $2,250.00
$0.00
The Little Cloud Ring - EARLY RELEASE PRICING
Gold Hues female designed and produced locally in Aspen, CO. 
3 white sapphires set in 14k yellow gold. This is our take on a floating ring. Named after a beautiful mind-clearing trail on Ajax Mountain. This design can be stretched or tightened about 1/2 size. Made to order and the lead-time is 4-6 weeks.
White sapphires are a great diamond alternative as they are very durable and give a feel of diamonds without the costs.